Clear, conclusive analyses, comprehensible and realisable concepts as well as competent support in their implementation - these are demands that you rightly place on us. They are fundamental characteristics of our consulting and our self-image.
Your objectives and the economic development of your company are always the focus of our future-oriented solutions and our operational activities.
Your trust is our constant incentive to act in a committed and innovative manner. We develop solutions that pursue the goals of the important parties involved. This is the basis and guarantee for the feasibility and actual implementation of the agreed projects and measures.
By using consultants with many years of experience and our quality management, we guarantee you services that bring you tangible benefits.
The Company
CONVIEW Consult GmbH was founded by experienced consultants, auditors and tax advisors from the specialist areas of reorganisation and restructuring, corporate finance and interim management. We thus combine important competences for entrepreneurial decisions in medium-sized businesses.
The experience we have gained from numerous projects strengthens our conviction that we can offer you services that are decisive for the development of your company. In addition to the knowledge and skills of our core staff, we can draw on the specialist knowledge of associated partners for particular issues. In this way, we offer business know-how for every phase of your business.
We offer our support in the following areas:
Company Succession / M & A
Interim Management
Consulting & Corporate Finance
Restructuring and Turn Around Management
We would be happy to develop a working concept for your individual tasks together with you. If necessary we include all available subsidy opportunities in our offer.
The Team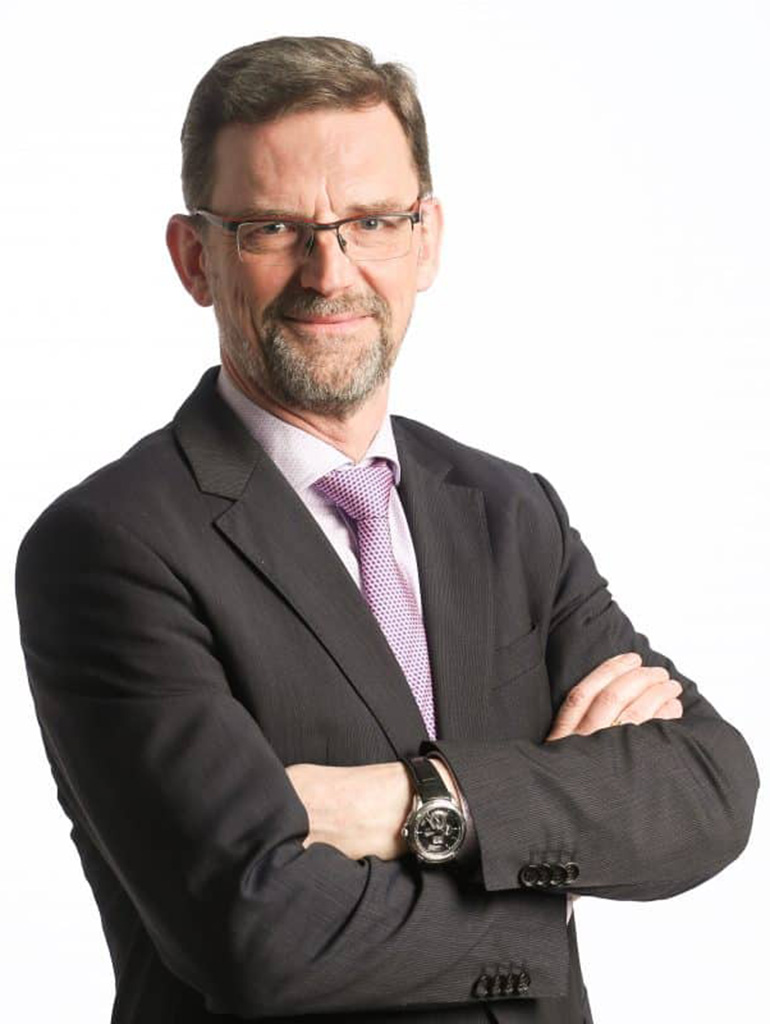 Managing Director (shareholder):
Dipl.-Ing. agr. Frank Jäger
Banking specialist and management consultant, worked for several years in the financing of medium-sized companies at a major bank. From 2000, business management consultant for medium-sized companies. Self-employed since 2002, consulting partner and managing director of CONVIEW Consult GmbH. His work focuses on corporate succession / M & A, financing, restructuring and controlling. In addition, Mr Jäger was able to expand his experience through assignments as an Interim Manager in the active management of companies in critical situations.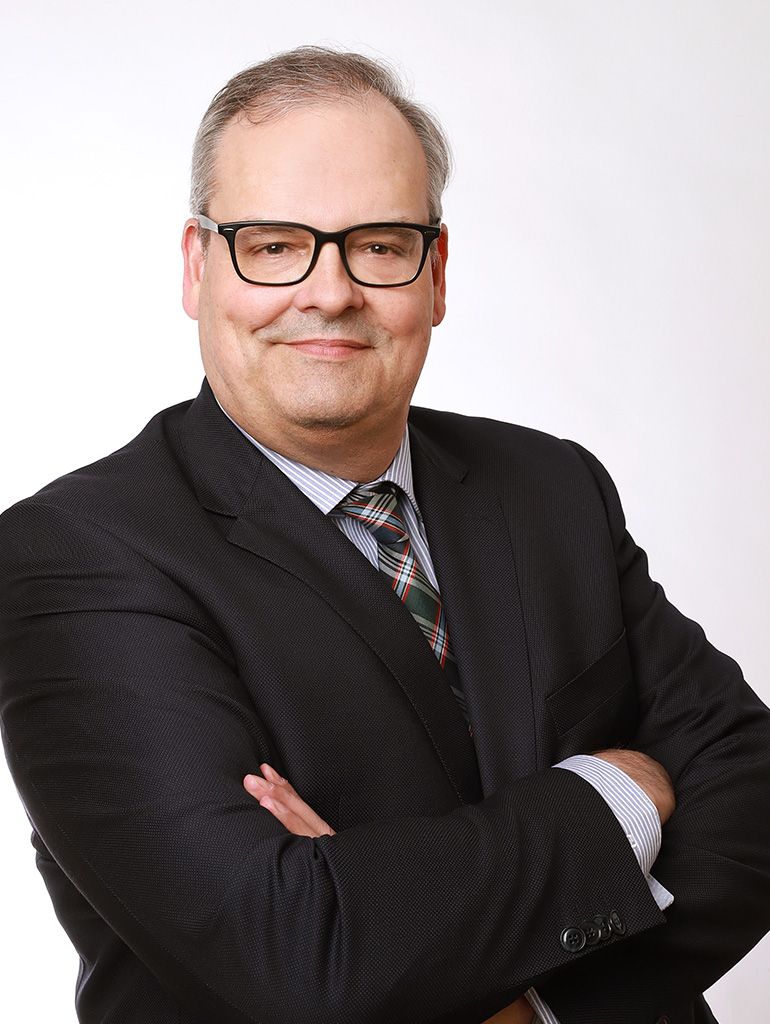 Chairman of the Advisory Board (shareholder):
Diplom-Volkswirt, Wirtschaftsprüfer und Steuerberater Andreas D. Trapp
Partner in the supra-local law firm Assig Warttinger Trapp. He is responsible for the areas of reorganisation and restructuring, strategic corporate planning and management as well as business valuation. Further focal points of his work are the preparation of insolvency plans (according to IDW S 2), restructuring concepts (according to IDW S 6) as well as participation in out-of-court restructurings and the structuring of the tax law implementation of restructurings. In addition, he is an expert on insolvency status and general business management issues for the court.
On 21.10.2009, Mr Trapp was recognised as a "specialist consultant for restructuring and insolvency administration (DStV e.V.)".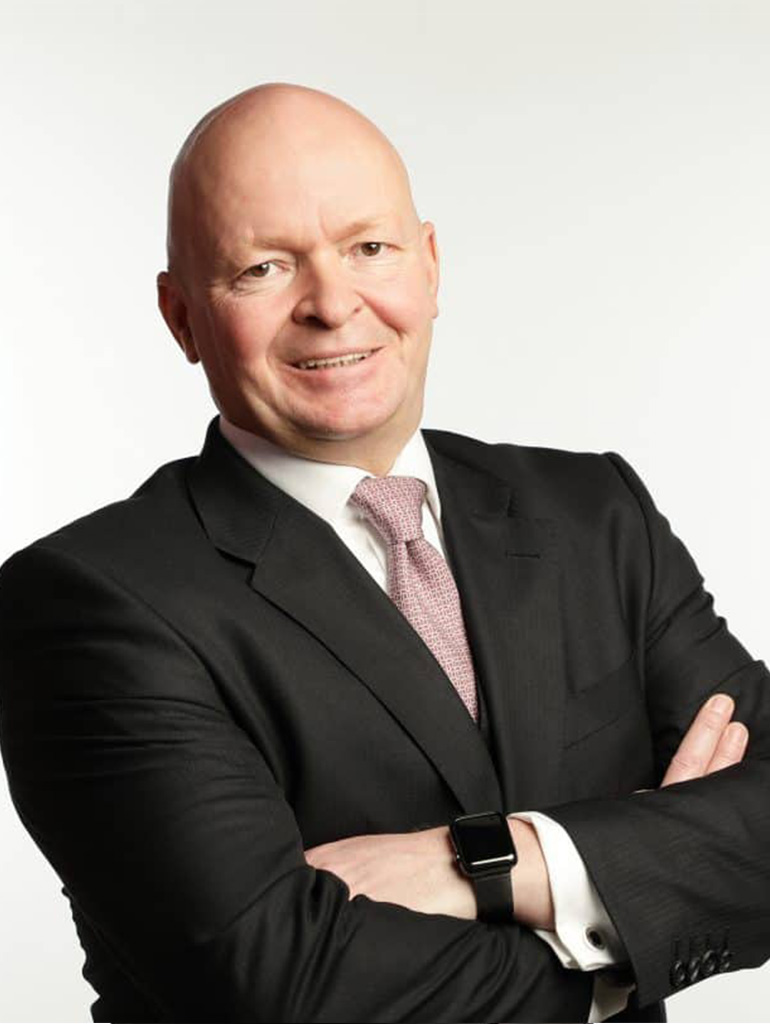 Partner Düsseldorf Office:
Diplom-Kaufmann Thorsten Stark
Mr. Thorsten Stark has over 25 years of experience in the fields of management, corporate planning, engineering, production, financial analysis and company formation. Through his many years of experience, Mr Stark has the necessary knowledge to understand his clients' needs and to quickly find the best possible solutions for the challenge at hand.
Before founding SMC Management (now starkpartners) in 2005, Mr Stark founded and managed an IT and a mechanical engineering company. Prior to that, Mr Stark held various management positions, including for Volkswagen in Mexico and as a project manager at BCG. In addition, he worked as a senior consultant in financial risk management. Since 2015, Mr Stark has been appointed by various courts as an emergency managing director in special situations.
Gründung, Übertragung & Nachfolge
Company succession (M & A)
Entrepreneurial strategy
Family strategy
Successor coaching
Transfer / inheritance contract
Management Buy Out (MBO) / Management Buy In (MBI)
Merger & Acquisition (M & A)
Non-disclosure agreement (NDA)
Company valuation
Indicative Offers (NBO)
Research / investor approach
Teaser / Management Summary
Letter of Intent (LOI)
Data room
Due Diligence
Negotiations
Signing / Closing
Are you facing an age-related succession? Or would you like to hand over your company to have time and resources for new ideas?
Whatever the reason for your upcoming business succession, who will help you to approach and implement this process in a planned manner?
Tax consultants, lawyers and notaries are important, but are they the right sparring partners with their specialist knowledge to accompany you on this path from A to Z? Who will help you decide whether and which family members or employees will fit into your shoes?
Who prepares your company data and presentations so that they are suitable for addressing the market? Who will do the market research and confidentially approach investors? Who will accompany you during difficult sales negotiations?
These are all questions for which you usually have to find an answer once in your life. For us it is a matter of course and daily business.
show reference projects
Financing & Controlling
Consulting
Corporate Finance
Integrated business and financial planning
Controlling & Reporting internal / external
Investment, financing, growth
Cash flow analysis / liquidity management
Strategy
Change management
Company succession
Entrepreneurs are lonely fighters. In particular, (sole) shareholder managing directors usually have to make forward-looking decisions for the company "solo".
It is therefore good to have a competent partner at one's side to help create a sound basis for decision-making and to provide support in weighing up alternative courses of action.
We often support our clients over many years, sometimes in loose contact, sometimes intensively in important projects, entirely according to individual needs and current requirements.
show reference projects
Sanierungsberatung & Insolvenzberatung
Restructuring and Change Management
Out-of-court settlement
StaRUG
Restructuring advisor
CRO
Restructuring expert opinion IDW S6
Insolvency § 17 InsO
Imminent insolvency § 18 InsO
Over-indebtedness § 19 InsO
Obligation to file for insolvency § 15a InsO
Insolvency petition
Self-administration § 270 ff. InsO
Protective shield proceedings
Self-administrator
Administrator
Plan insolvency
Insolvency plan IDW S2
Oh dear, things are not going well. Earnings are plummeting and you may already be running out of money. The banks may already have noticed and are putting you under pressure. Now it's time to keep a cool head, analyse clearly, act in a planned and courageous manner, and take back the reins of action.
We are happy to provide you with the full range of support. Whether you need to develop a concept of measures, prepare a restructuring plan in accordance with the IDW S 6 standard or intensively accompany the restructuring over a longer period of time.
Very importantly, we work on behalf of the company or the entrepreneur. The interests of other parties involved, such as banks and employees, are taken into account to the extent that is appropriate and expedient for successful implementation.
The range of reorganisation procedures extends from out-of-court settlements, the StaRUG, protective shield proceedings to reorganisation via insolvency in self-administration according to § 270 ff. InsO. The preparation and negotiation of the insolvency plan in accordance with the IDW S2 standard is a core task here. The choice of restructuring procedure is determined by the individual situation and the best prospects of success.
Thanks to our many years of experience in this field, we have an extensive network of specialised advisors, experts and specialist lawyers whom we can call upon if necessary.
show reference projects
Sanierungsberatung & Insolvenzberatung
Interim-Management
Project Manager
Authorised representative
Authorised signatory
(Second) Managing Director
Executive board
Self-administrator
Is an important member of your management team absent or in need of replacement at short notice? Perhaps you have a special project coming up that you can't possibly manage alongside your day-to-day business? Or has your company run into difficult waters?
Here we can provide you with targeted support for a clearly defined period of time. Our interim managers are available to you flexibly and with a high level of professional competence, be it as project managers, authorised representatives or even in corporate responsibility as managing directors or board members.
show reference projects